Al Miner is an award-winning curator of contemporary art, arts administrator, artist and educator based in Washington, DC.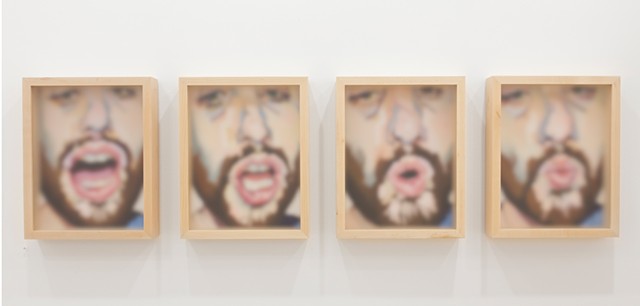 Miner was most recently the Founding Director/Chief Curator of the Georgetown University Art Galleries and Associate Professor of Museum Studies. Miner previously served as a curator of contemporary art at the MFA, Boston and did curatorial work at the Smithsonian's Hirshhorn Museum and Sculpture Garden. Catalogues authored include "Megacities Asia" and "Ori Gersht: History Repeating." Additionally, he has organized solo shows of artists including Jeffrey Gibson, Glenn Ligon, and Teresita Fernandez. Miner is the recipient of fellowships and grants from the Association of Art Museum Curators (AAMC), the American Alliance of Museums (AAM), and the National Endowment for the Arts (NEA) among others.
Miner's own artwork reveals things usually hidden from public view. His self-portraits, intimate in scale and content, expose inner turmoil and bodily irregularities. Miner's adept use of oil paint creates luscious surfaces, highlighting the alchemical nature of flesh. In some works he takes a macro view, in others, subjects are situated in a sea of white space evoking the feeling of being psychologically lost or separated from the subject by time, the haze of failing memory or secrecy. Miner's frustration with gender concepts based on "average" bodies led him to research how maleness manifests in other species. Gaining special access to natural history museum collections (the Smithsonian's National Museum of Natural History, Harvard University's Museum of Comparative Zoology), allowed him to study, dissect and photograph a variety of male animal genitals. This research resulted in two series of paintings, which document fantastical and diverse forms that exist even within singular groups such as butterflies collected by famed author, Vladimir Nabokov.